Special thanks to our TEAM SPONSORS.
A few of our members are also sponsors: Jimmy Ruggles, Jr., Joshua Ritchie, and Jerry Lynch.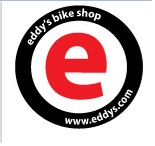 Eddy's Bike Shop:
Bicycle Shop with Excellent Selection and Full Service Department. Ohio's Largest Bicycle Shop, and a Top 100 Dealer Nationwide.
Locations: Stow, Montrose, North Olmsted and Willoughby Hills, Ohio.

LifeCenter Plus:
LifeCenter Plus Health and Fitness Club
A premier health and fitness facility, LifeCenter Plus has served the Hudson, Stow and surrounding communities since 1978. The 103,000-square foot multi-purpose facility is a full-service, four-season health and fitness club with five swimming pools. For more information call 330-655-2377 or visit the website at www.LifeCenterPlus.com. Location: Hudson, Ohio.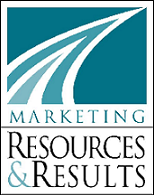 Marketing Resources & Results: A marketing firm specializing in helping manufacturers in Northeast Ohio. Marketing Resources & Results has the team of marketing experts to help companies develop strategic marketing programs and implement the marketing tactics that get sales results. Websites. Press Releases. Content writing. Graphic Design. Founded in 1998.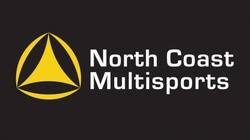 North Coast Multisports: NORTHERN OHIO RACES YEAR ROUND. At North Coast Multisports, everything we do from top to bottom is of the highest quality to ensure we're equipped to help you reach your goals of a healthy and fit lifestyle.

Cocoa Elite:Chocolate tastes extra ordinary, but it's the COCOA ELITE flavanols which are truly EXTRAORDINARY! Complete Body Recovery Protein. All natural ingredients! Cocoa the way nature intended. THINK HEALTHY – THINK PERFORMANCE – THINK COCOA ELITE!
Cocoa Elite provides healthy products for health-minded individuals and athletes. Cocoa Elite products cover you from pre-workout through recovery. Their "patent pending" protein products contain a minimum of 400 mg of Cocoa Flavanols. Cocoa Flavanols help to supports your circulatory system*. Vegan and low-carb options are also available.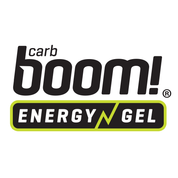 BOOM Nutrition Carb Boom! Energy Gels® by Boom Nutrition are the best tasting, best performing energy gel for runners, triathlon, cyclists. Made with real fruit, contains no added sugars, artificial flavors, or sweeteners. Gluten free and vegan friendly.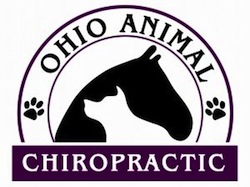 Ohio Animal Chiropractic Ohio Animal Chiropractic at Ault Chiro- Now Accepting New Patients at our Brimfield Location! Chiropractic Animal Care is whole body adjusting techniques that help restore normal joint function. Animals receive chiropractic care after a veterinarian examines the animal and establishes a diagnosis. The chiropractor examines the animal's gait, posture, vertebrae and extremities. In addition, the chiropractor performs spinal manipulation and adjustive procedures on the extremity joints and cranial sutures.

Ault Chiropactic Ault Chiropractic is dedicated to helping you achieve your wellness objectives. The leading health professionals at Ault Chiropractic of Hudson and Brimfield are dedicated to helping you achieve your wellness objectives — combining skill and expertise that spans the entire chiropractic wellness spectrum. Drs. Robert and Rebecca Ault are committed to conservative and corrective care of neuro-musculoskeletal health conditions. Our goal is to "correct the cause" of your problem and not just manage your symptoms.
Are you interested in becoming a sponsor?
Download our informational PDF about the Benefits of Sponsorship.