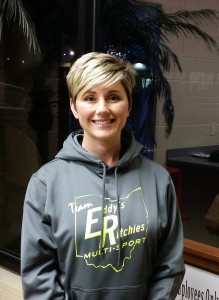 I have always enjoyed being outdoors and active, but I've never been an athlete.  I ran my first 5k in October of 2012 solely to support a friend who was getting back to running after a long hiatus.  I had not planned on what happened next.  The second I crossed the finish line I was already looking for the next race to sign up for.  I was hooked.  Since then I have run 18 5k's, ran the Warrior Dash, been part of a half marathon team relay and run the final leg of the Akron Marathon team relay.  I am looking forward to another great year of running.
My goals for this year:
Set new PR's
Run the Akron Half Marathon
Encourage others that it's never too late to try something new.  You can't surprise yourself if you don't challenge yourself.