Name: Paul Dowd
5/10/53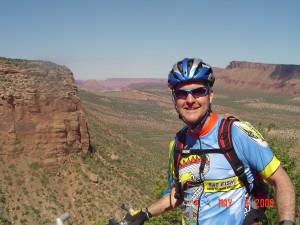 Personal Background:
Enjoys sailing, downhill skiing and cross country skiing
Racing mountain bikes since 1999 NORBA events in Snowshoe West Va, Seven Springs,
In 2002 series racing placed 20th in over 200 racers
Races and Vultures knob, veloz , mohican, beans
Started Triathlons in 2002 competed in about 10 races since then
Chicago Tri 2006 2hrs 56 min
In the bike finished 565 out of 3708 racers
5 seasons of touring on a DaVinci Tandem with my wife Sandy logging over 4000 miles
Completed 8 double century rides TOSRV and Missouri MS 150 Ride
Pan Ohio Hope Ride from Cleveland to Cincinnati
Bikerpelli trail ride 3 days from Grand Junction Colorado to Moab Utah
Completed century ride from Chicago to Milwaukee
Planning on Mountain Bike trip to Oregon and Tucson Arizona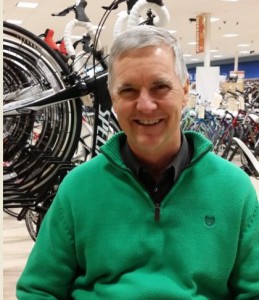 2014 race/ride schedule
March….. Indoor Tri Life Center Plus

April ……Tandem Rally Mississippi River

May-Sept…… Twin Sizzler Road Race, Huntington Tri, Portage Lakes Tri.

Last year logged 1,200 miles on tandem with wife, Sandy.

Over last 6 years total ride miles on tandem,  6,000!

Goal this year, have fun and stay in shape.