Name:  Christine Churpek
Christine graduated from Kent State in 2005 and is a Product Manager at Kent Displays.   Christine absolutely love living in Kent, especially the running community here and the people she has met through running and other events. She ran track in high school, has competed in more 5K's and trail races than she can count!   In 2018 Christine trained for and ran her fist full marathon. Christine will rarely say no to a race or event.  Christine is excited to train harder, improve my strength, speed and endurance, and take on many more challenges this year!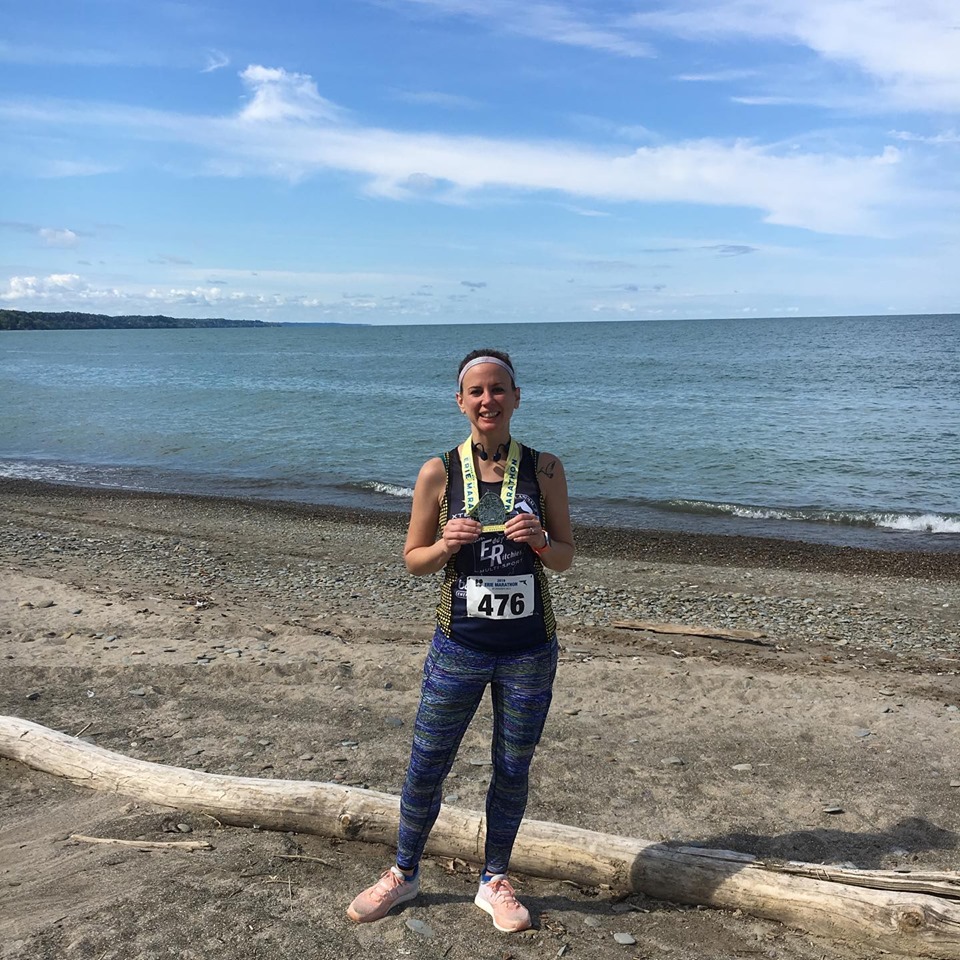 PRs:
5K (2018) – 23:40
Full Marathon (2018) – 3:23:51
Half Marathon (2014) – 1:38:45
5 Mile Trail (2018) – 41:52
10.4 Mile Trail (2018) – 2:01:21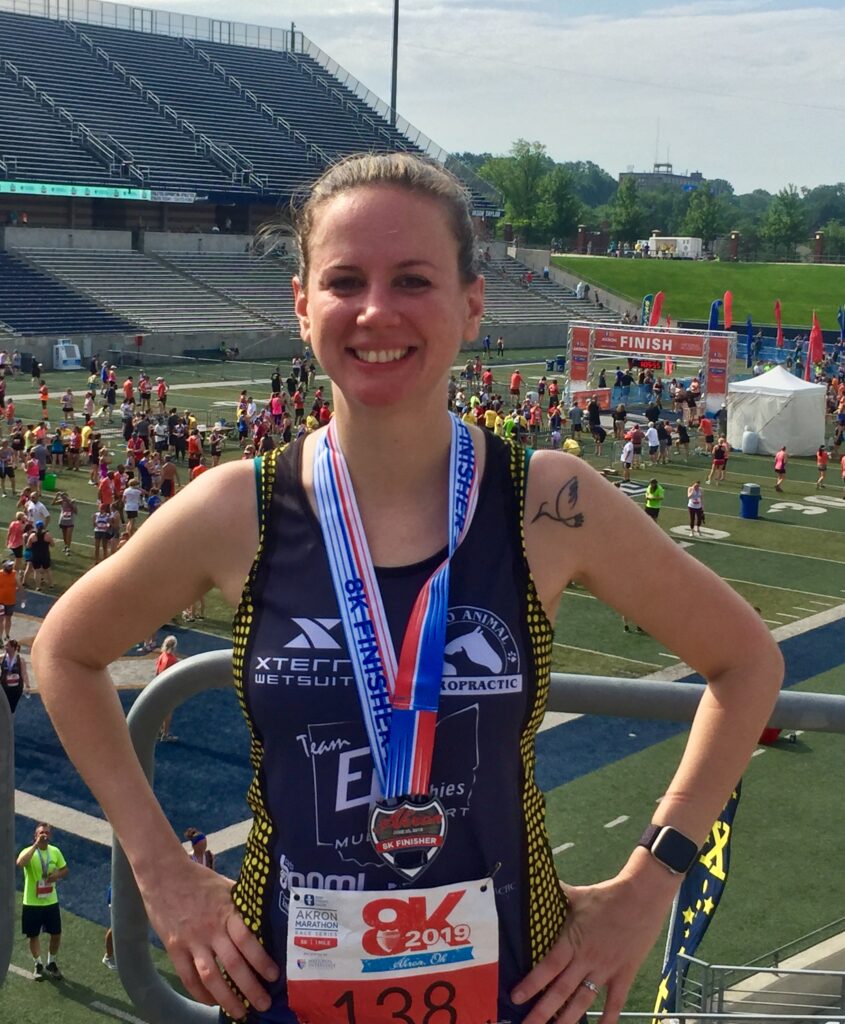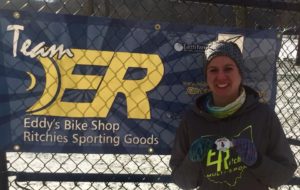 Goals:
Christine ran a Boston Marathon Qualifying in 2020 and 2021.
Improve Strength & Endurance
Explore Duathlon / Triathlon Training & Events
Study Nutrition and incorporate into a healthy lifestyle
Have fun and meet new people!