Laura Fairfax
Laura joined Team ER in 2023.  She, lives in Tallmadge, Ohio with her husband Ryan, who is an Akron Firefighter and their three children.  Laura works at Akron Children's Hospital as a Clinical Coordinator in the Pediatric Intensive Care Unit.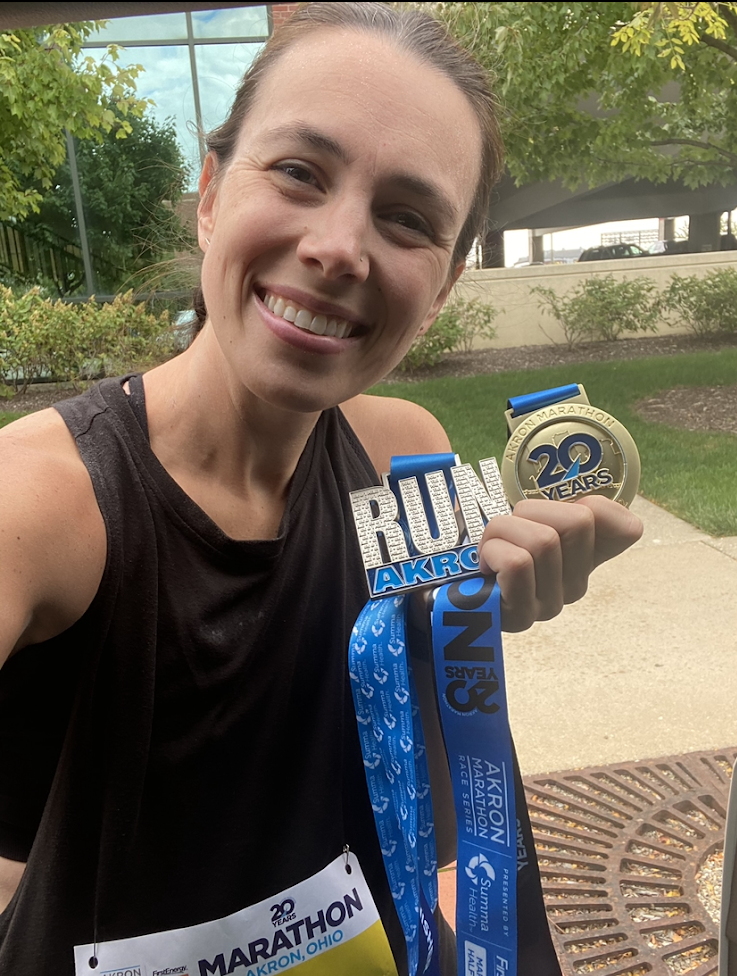 When  asked about running  Laura immediately starts to smile and gets overly excited to share her journey in running and what it means to her.  Laura started running in May of 2019 with the goal of finishing the Akron Half Marathon.  She completed this goal and had many race plans for 2020 but COVID had other ideas.  She then found a running group and began trail running during the pandemic when many live races were placed on hold.  Trail running is where her heart belongs.
Running has offered her a therapeutic outlet and brings joy and healing to her life.  The running community has been a positive, joyful, and supportive group.  Running has offered Laura stability, happiness, and peace.
Laura ran her first Marathon in October 2021 in Cleveland and once again fell in love.  During the summer of 2022 Laura ran her first Ultra Marathon and won her division at The Buckeye 50K Trail Race.   Laura ran a PR at the 2022 Akron Full Marathon.  Laura's running resume also includes a handful of 5K's, 10K's and half marathons.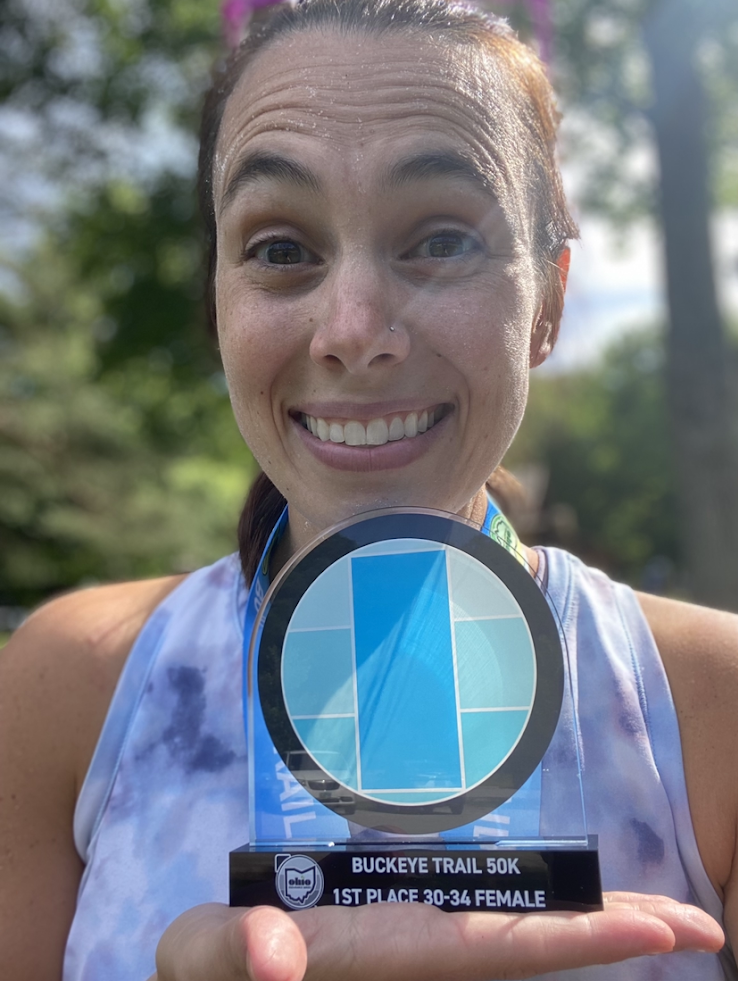 Laura says that "Running brings me immense joy,  I love being an example to my children and showing them that anything is possible!  I love encouraging others and showing them what running offers."
Laura's current running goals include completing The Cleveland Marathon, The Mohican 50K Trail Race, The Burning River 50 Mile Trail Race, The Akron Marathon, and plans to sprinkle in some local 5K's and 10K's between the longer races.