Peter Heroux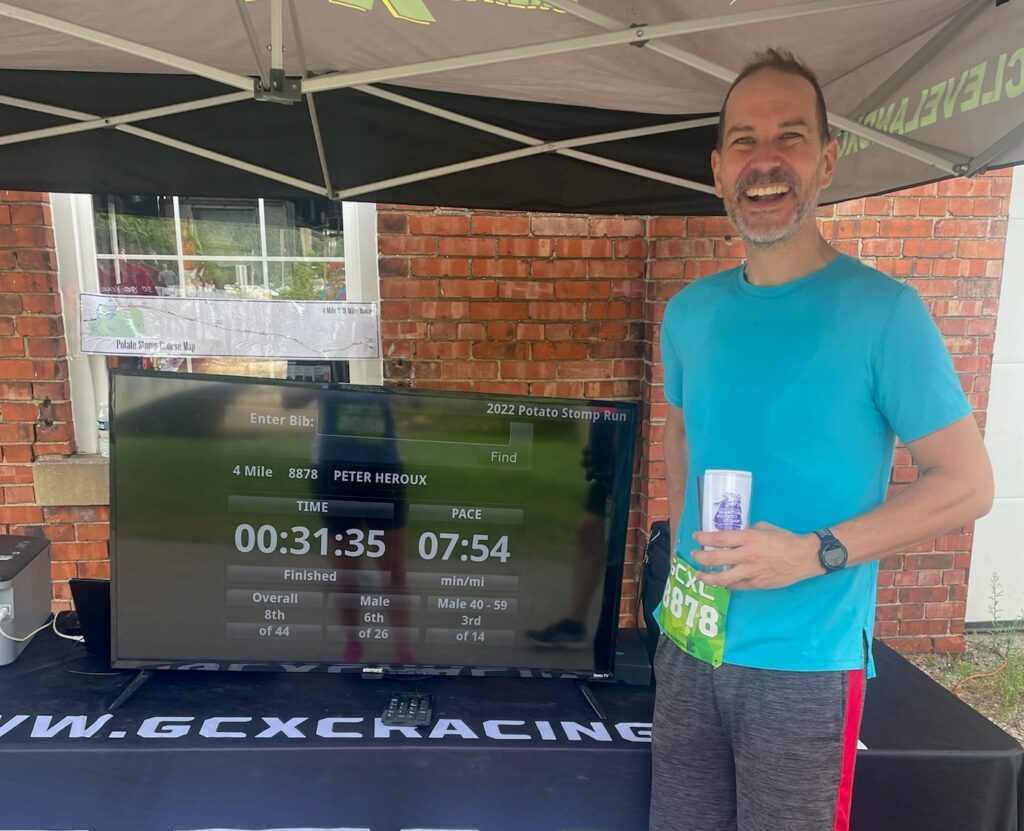 Peter became a member of Team ER at the end of 2022.
Peter was born and raised in Kent, Ohio where he continues to reside.  He started running in 2022 at age 45, with encouragement and training from fellow Team ER member, Christine Churpek. Peter was surprised by his progress and by his fondness for the sport. He was also inspired to find such a warm and supportive community of local runners and athletes.
Peter is also an avid musician and currently plays drums and sings in 4 local and regional acts. He has a daughter in High School who also enjoys running and performing music. Peter looks forward to all the experiences yet to come that stem from a life rich with fitness, love, passion, and friendship.
Recent Races Completed:
May 2022 – FU5K Cancer 5K
Aug 2022 – Shawshank Hustle 7K
Sept 2022 – Mantua Potato Stomp 4mi
Oct 2022 – Haunted Forest 5K
Nov 2022 – Kent Turkey Trot 5K