Jillian Kearns
Jillian Kearns currently resides in Cuyahoga Falls with her husband and three daughters. She works as a technical coordinator for Summa Health System, overseeing a team of data analysts.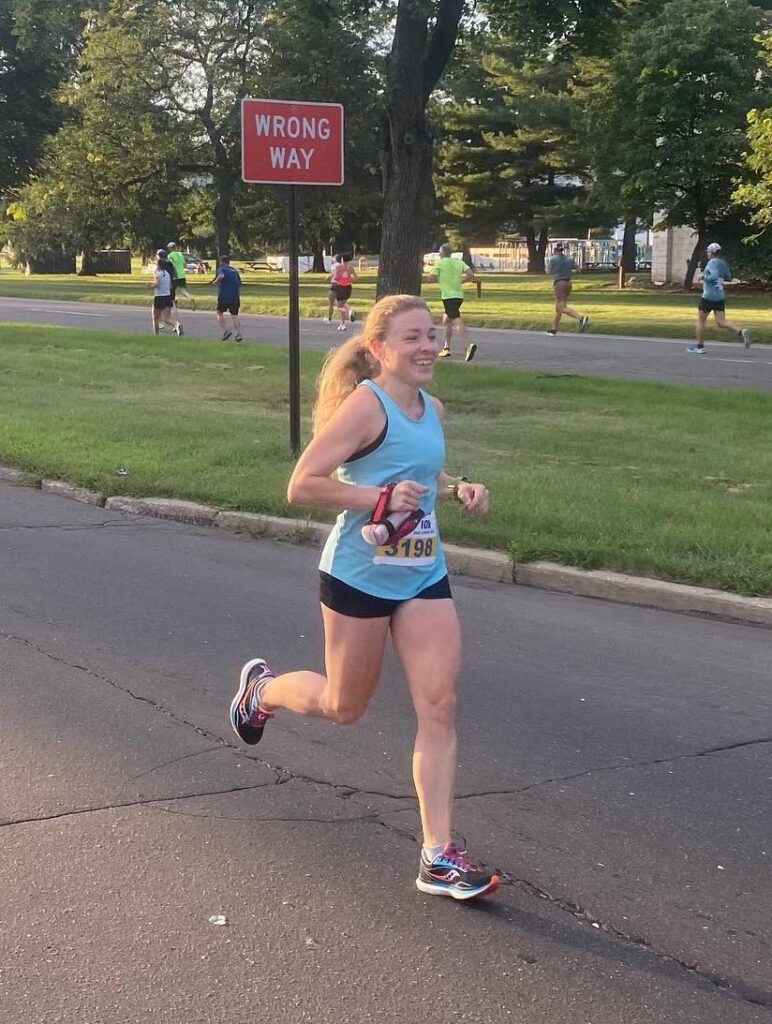 Jillian ran cross country and played volleyball in middle school and in high school.  While attending Kent State University she ran recreationally but with no real consistency or discipline.  Her passion for running really developed in 2017 after her youngest daughter was born.
The hours spent both on the roads and trails throughout the metro parks and the CVNP have offered a sacred opportunity for quiet meditation and satisfied her need for being outdoors. As the years have gone on, she has added cycling, weightlifting, and yoga to her regular training.
Jillian has completed  three full marathons, nine half marathons, four 10Ks, and countless 5Ks as well as the Burning River 100 Relay.  Jillian looks forward to running the Akron Marathon series each year.  In April of 2022 she traveled to California and raced in the Big Sur International Marathon, which easily became her favorite racing experience thus far.
Right now, her biggest racing goal is to break 1:40 in the half marathon at the Akron Marathon.  After that, she would love to train for her first 50K.
Jillian  joined Team ER in 2022 because she wanted to be involved with a positive, active group of people who share a joy for sport and the outdoors. The biggest gift that running has given Jillian is the incredible community that exists in Northeast Ohio.