Name: Gretchen Snyder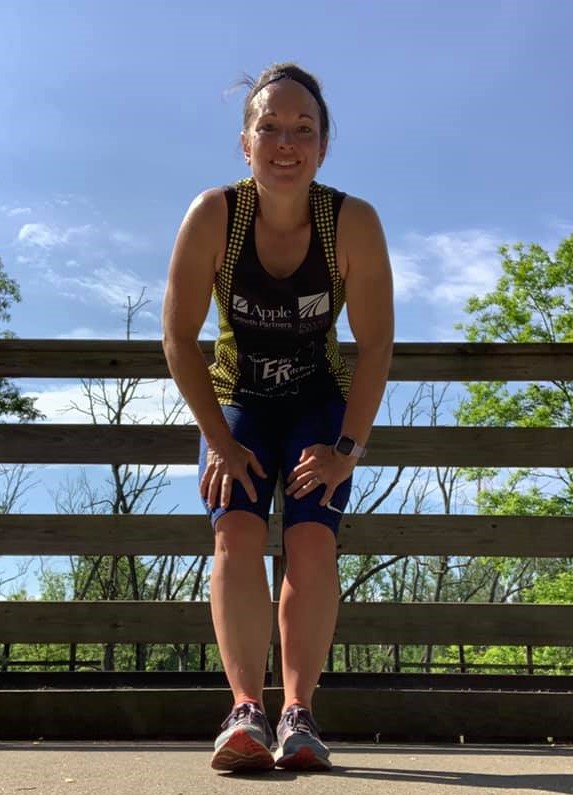 I've been running on teams since I was 12 years old when my guidance counselor asked me to try out for cross country. He was the coach and apparently needed more kids to make up the team. I'm glad he asked because I'm still hooked. I have run in more 5k races to number, and ran the whole Akron Marathon… it just took me five years and five teams to do it.
In November of 2013, I ran my first two half-marathons, the Towpath and also the Cleveland Fall Classic (1:45:30 and 1:47, respectively). I found out I was pregnant during both, after running them. We had our second daughter on August 1.
Last year I ran in multiple 5k races and placed in my age group in most. I also ran in the Akron Marathon relay during which time our team placed 35th of 700 teams.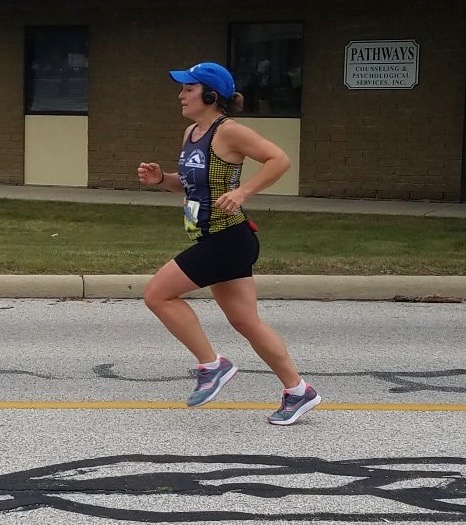 I ran my third half marathon in 1:48, and around mile seven I pulled my hamstring…but finished the race. I took the rest of the year off to rest but continued cross-training.
This race season, I am running the On My Own Two Feet Half Marathon, the Tallmadge Memorial 5k, and most likely the Towpath Half Marathon, plus several other 5k races and my tenth year of the Akron Marathon relay. And maybe a triathlon, too…!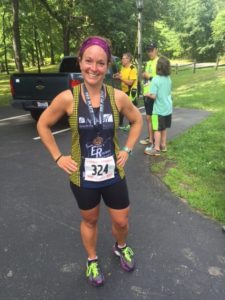 Personal best in:
5k: 23:12
Half marathon: 1:45:32
10k 53:01 (two months post- baby!)
2.5 miles (half of relay): 17:30
5.5 miles (Akron Marathon Relay leg): 41:42